Nicolas | 36 years old | Capitain of Macarel
Nicolas is an experienced skipper who has participated in several races in France and abroad.
He has a real passion for the sea.
At the age of 11, he participated in a one-year scientific expedition around the Atlantic Ocean; a few years later, he crossed the Pacific Ocean, before undertaking marine biology studies between Australia and New Zealand.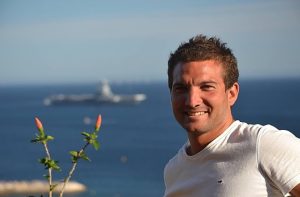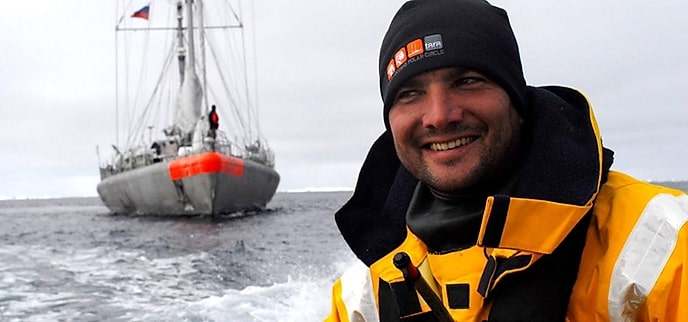 Having built a solid foundation as sailing instructor, he became second captain aboard a scientific schooner for 5 years during expeditions that took him to Greenland, Siberia, Alaska, around the Mediterranean and through the great Pacific Ocean, Nicolas has also worked as a skipper in the West Indies and he was recently captain of a 33m neo-classical sailboat in the Mediterranean.
Nicolas also has a great ability to adapt, manage, organise and communicate. He particularly enjoys water sports such as kitesurfing that he started practising from the beginning, diving and surfing. Nicolas is bilingual in French and in English.
Passion and Hobbies:
Coastal and offshore navigation
Kite surfing
Standup paddling
Kayaking
Windsurfing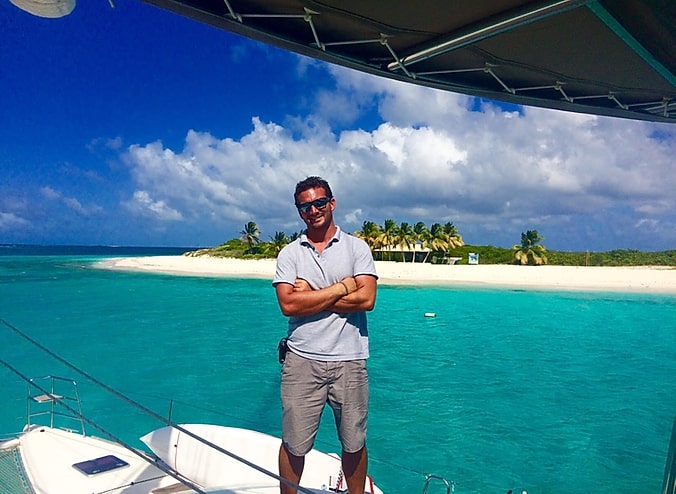 Jérémy | 28 years old | Capitain of Pura Vida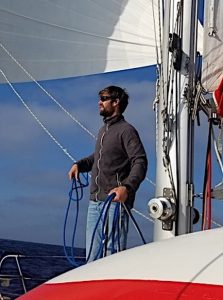 After experience as a marine carpenter, Jeremie decided to spend a year at sea on his own 28-foot boat.
As a result of this unique experience, he continued the practice and teaching of offshore sailing between Brittany and Portugal.
Jeremie recently joined the Mot and Vil team and is very happy to be the captain of Pura Vida, a beautiful 45-foot catamaran, which is completely self-sufficient.
Jeremie is looking forward to meeting you onboard for an unforgettable holiday.
Main nautical experience:
Built his first boat at the age of 22
Took part in offshore navigation on old rigging ships
Renovated his 28-foot boat for a trip around the world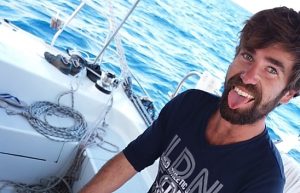 Passion and Hobbies
Coastal and offshore navigation;
Kite surfing;
Standup paddling;
Kayaking;
Windsurfing.